重新加载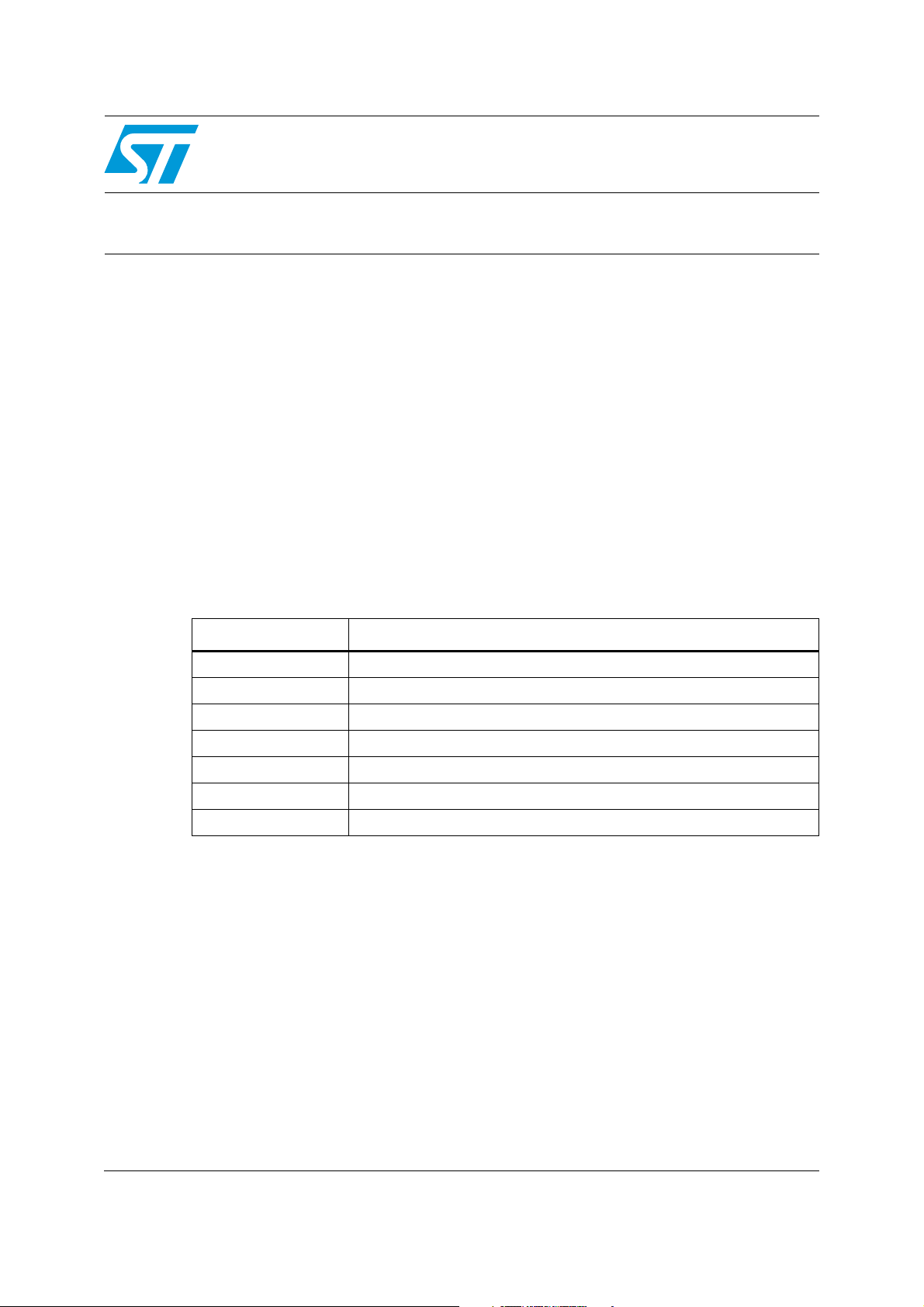 March 2011
Doc ID 018530 Rev 1
1/10
AN3354
Application note
STM32F105/107 in-application programming using a USB host
1 Introduction
An important requirem
ent for most Flash-memory-based systems is

the ability to update
firmware installed in the end
product. This ability is referred to as in-application
programming (IAP). The purpose of this application note is to provide general guidelines for
creating an IAP application.
The STM32F105/107 microcontroller can run user-specific firmware to perform IAP of the
microcontroller-embedded Flash memory. This feature allows the use of any type of
communication protocol for the reprogramming process (such as CAN, USART, USB). USB
Host Mass storage is the example used in this application note.
This kind of IAP using USB Host is very intere
sting because it is a st

andalone IAP in which
the user does not need to use a host computer to perform the firmware upgrade. The user
only needs a Flash disk to upgrade the target STM32 device.
CAN
Controller area network
IAP
in-application programming
ICP
In-circuit programming
JTAG
Joint Test Action Group (JTAG) debugger
SWD
Serial wire debugging.
USART
Universal synchronous/asyn
chronous receiver/transmitter
www.st.com