重新加载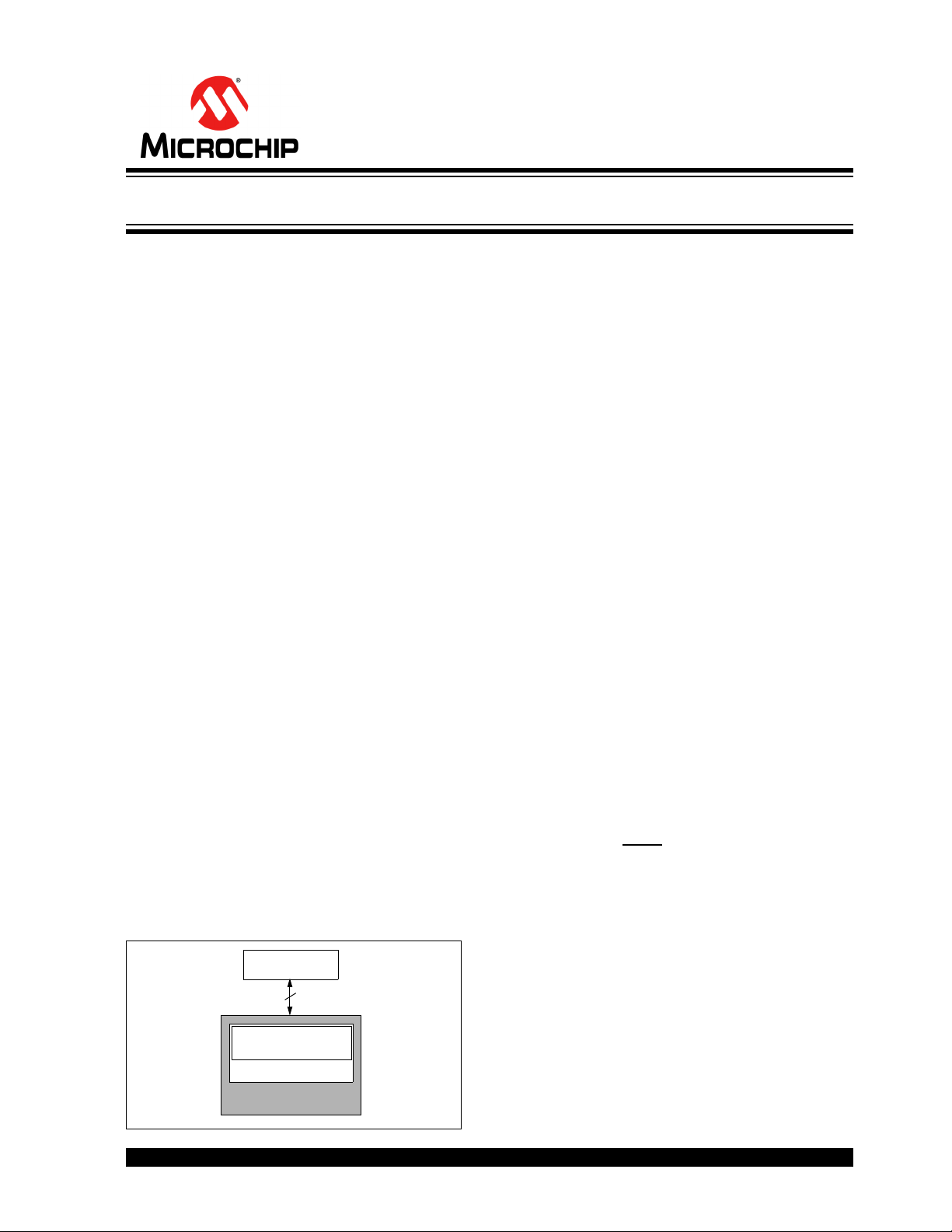 ©
2010 Microchip Technology Inc.

DS70102K-page 1
dsPIC30F
This document defines th
e programming specification
for the dsPIC30F family of Digital Signal Controllers
(DSCs). The programming specification is required
only for the developers of thir
d-party tools that are used
to program dsPIC30F devices. Customers using
dsPIC30F devices should
use development tools that
already provide support for device programming.
This document includes programming specifications
for the following devices:
•
dsPIC30F3010/3011/3012/3013/ 3014
•
dsPIC30F5011/5013/5015/5016
•
dsPIC30F6010/6011/6012/6013/6014/6015
•
dsPIC30F6010A/6011A/6012A/6013A/6014A
OF THE dsPIC30F
The dsPIC30F family of DSCs
contains a region of on-
chip memory used to simp
lify device programming.
This region of memory can store a programming
executive, which allows the dsPIC30F to be
programmed faster than the traditional means. Once
the programming executive is stored to memory by an
external programmer (such as Microchip's MPLAB
®
ICD 2, MPLAB
PM3, PRO MATE
®
II, or MPLAB REAL
ICE™), it can then inte
ract with the external
programmer to efficiently program devices.
The programmer and programming executive have a
master-slave relationship,
where the programmer is
the master programming device and the programming
executive is the slave, as illustrated in
FIGURE 2-1:
OVERVIEW OF dsPIC30F
PROGRAMMING
Two different methods are used to program the chip in
the user's system. One method uses the Enhanced In-
Circuit Serial Programming™ (Enhanced ICSP™)
protocol and works with th
e programming executive.
The other method uses In-Cir
cuit Serial Programming
(ICSP) protocol and does not use the programming
executive.
The Enhanced ICSP protocol uses the faster, high-
voltage method that takes advantage of the
programming executive. The programming executive
provides all the necessary
functionality to erase,
program and verify the chip through a small command
set. The command set allows the programmer to
program the dsPIC30F without
having to deal with the
low-level programming protocols of the chip.
The ICSP programming method does not use the
programming executive. It provides native, low-level
programming capability to erase, program and verify
the chip. This method is signi
ficantly slower because it
uses control codes to seria
lly execute instructions on
the dsPIC30F device.
This specification descri
bes the ICSP and Enhanced
ICSP programming methods.
Section

3.0
"Programming Executive Application"
describes
the programming executive application and
Section
5.0 "Device Programming"

describes its
application programmer's interface for the host
programmer.
Section

11.0 "ICSP™ Mode"
describes the ICSP programming method.
2.1
Hardware Requirements
In ICSP or Enhanced ICSP mode, the dsPIC30F
requires two programmable power supplies: one for
V
DD
and one for MCLR

. For Bulk Erase programming,
which is required for erasing code protection bits, V
DD
must be greater
than 4.5 volts. Refer to
Section

13.0
"AC/DC Characteristics and Timing Requirements"
for additional hard
ware parameters.
Programmer
dsPIC30F Device
Programming
Executive
On-chip Memory
2
dsPIC30F Flash Programming Specification