重新加载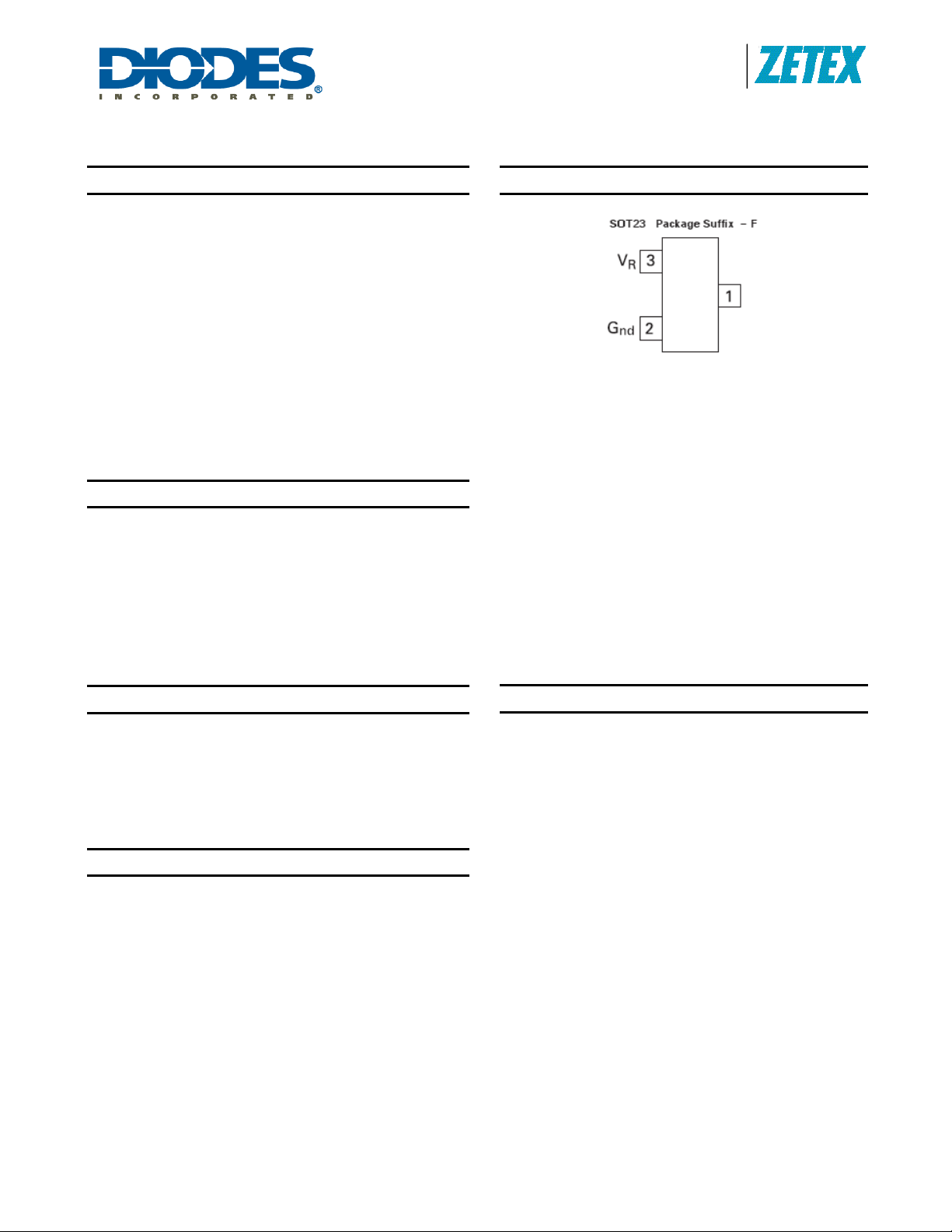 ZXRE125
Document number: DS32170 Rev. 8 - 2
1 of 5
www.diodes.com
June 2010
Product Line o
Diodes Incorporated
SOT23 MICROPOWER 1.22V VOLTAGE REFERENCE
The ZXRE125 is a bandgap circuit designed to achieve a
precision micropower voltage reference of 1.22 volts. The
device is available in the sm
all outline SOT23 surface mount
package which is ideal for applications where space saving
is important.
SOT23 tolerance is available to 0.5% for precision
applications. Excellent performance is maintained over the
8µA to 20mA operating current range with a typical
temperature coefficient of only 20ppm/°C. The device has
been designed to be highly tolerant of capacitive loads so
maintaining excellent stability.
This device offers a SOT23 pin for pin compatible
replacement of the ZRA124 and ZRA125 series of voltage
references.
•
High performance 1.220V reference
•
20ppm/°C typical temperature coefficient
• Unconditionally stable
•
0.5%, 1%, 2%, and 3% tolerance
•
Green molding compound (No Br, Sb)
•
Battery powered equipment
•
Precision power supplies
• Portable instrumentation
• Portable communication devices
•
Data acquisition systems
(Top View)
Pin 1 floating or connected to pin 2
(Bottom View)
Pin 3 floating or connected to pin 1
OBSOLETE