重新加载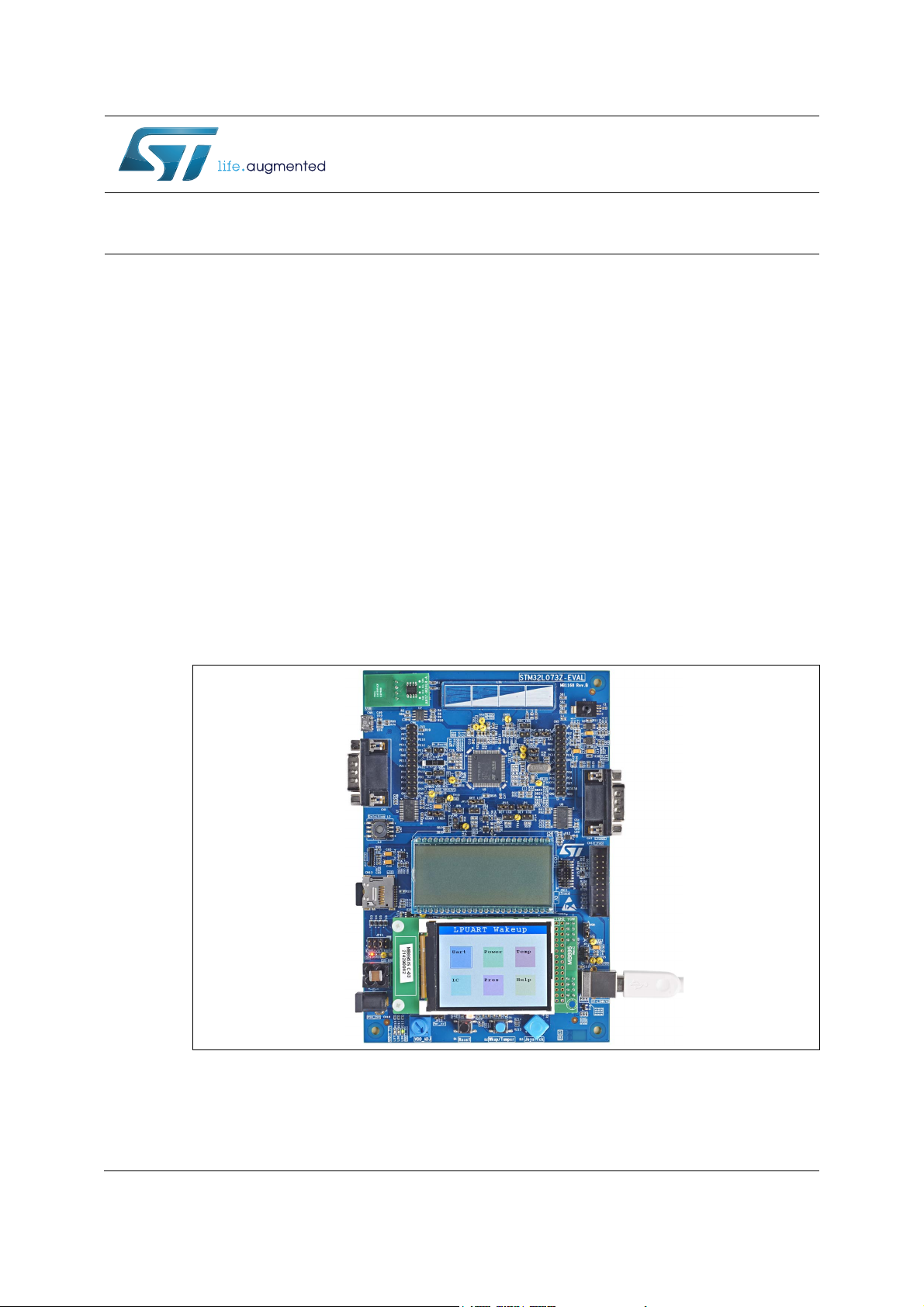 February 2016
DocID027672 Rev 1
1/63
1
UM1878
User manual
Evaluation board with STM32L073VZ MCU
Introduction
The STM32L073Z-EVAL evaluation board is designed as a complete demonstration and
development platform for the STMicroelectronics ARM
®
Cortex
®
-M0+ core-based
STM32L073VZT6 microcontroller with three I
2
C buses, two SPI interfaces, four USART
interfaces, one UART interface, 12-bit ADC and DAC, LCD driver, up to 192-Kbyte Flash
memory, 20-Kbyte RAM, 6-Kbyte Touch se
nsing, USB OTG FS, LCD controller, SWD
debugging support. This evaluation board
can be used as reference design for user
application development but it is not
considered as a final application.
The full range of hardware features on the board can help the user to evaluate all
peripherals (USB OTG FS, USART, 12-bit ADC and DAC, color TFT LCD, LCD glass,
USART, low-power UART, IrDA, microSD
card, touch sensing slider, pressure
measurement, temperature measurement,
LC sensor metering) and develop his
applications. The extension hea
ders offer the possibility to connect a daugh

terboard or a
wrapping board for a specific application.
An embedded ST-LINK/V2-1 debugger facilitates the software development and the
programming of the STM32L073VZT6 microcontroller.
Figure 1. STM32L073Z-EVAL evaluation board
1.
Picture not contractual.
www.st.com