重新加载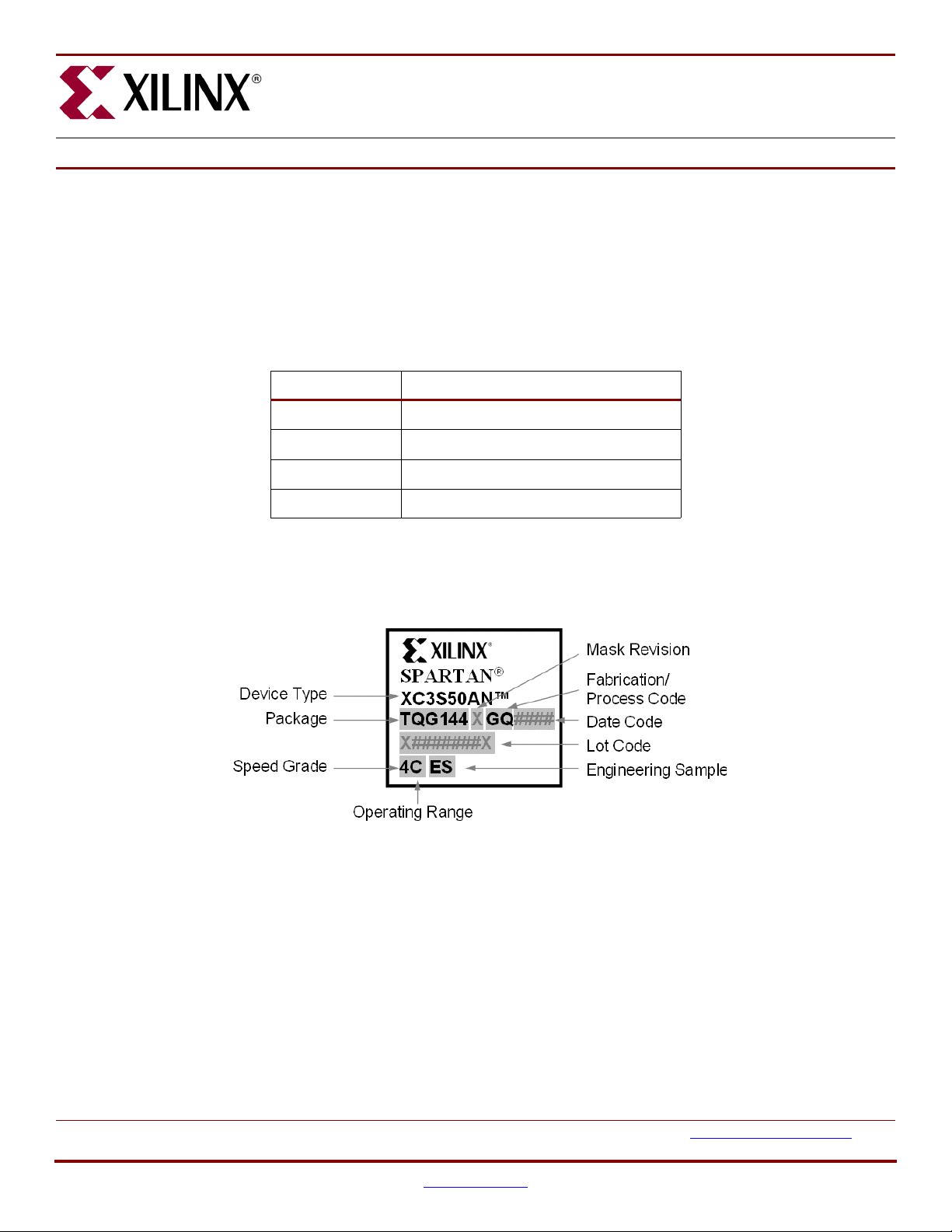 EN027 (v1.2) December 12, 2007
www.xilinx.com

1
Errata Notice
© 2007 Xilinx, Inc. All rights reserved. All Xilinx trademarks, registered trademarks, patents, and disclaimers are as listed a
t

http://www.xilinx.com/legal.htm

.
All other trademarks and registered trademarks are the property of their respective owners. All specifications are subject to c
hange without notice.
Introduction
Thank you for your interest in the Xilinx Spartan™-3AN family XC3S50AN FPGA device engineering samples. Although Xil-
inx has made every effort to ensure the highest possible quality, these devices are subject to the limitations described in thi
s
errata notification. These errata do not apply to the XC3S50AN production FPGAs.
Device Identification
These errata apply to the XC3S50AN
engineering samples as shown in Ta

bl

e

1

. See the top-mark in Figure

1

.
Traceability
XC3S50AN engineering samples are marked as shown in
Figure

1
. The other devices listed in Ta

bl

e

1

are marked similarly.
0
Spartan-3AN XC3S50AN FPGA
Errata for Engineering Samples
EN027 (v1.2) December 12, 2007
00
Errata Notice
Tabl
e
1:
XC3S50AN

Devices Affected by These Errata
Figure 1:
XC3S50AN FPGA Top Marking