重新加载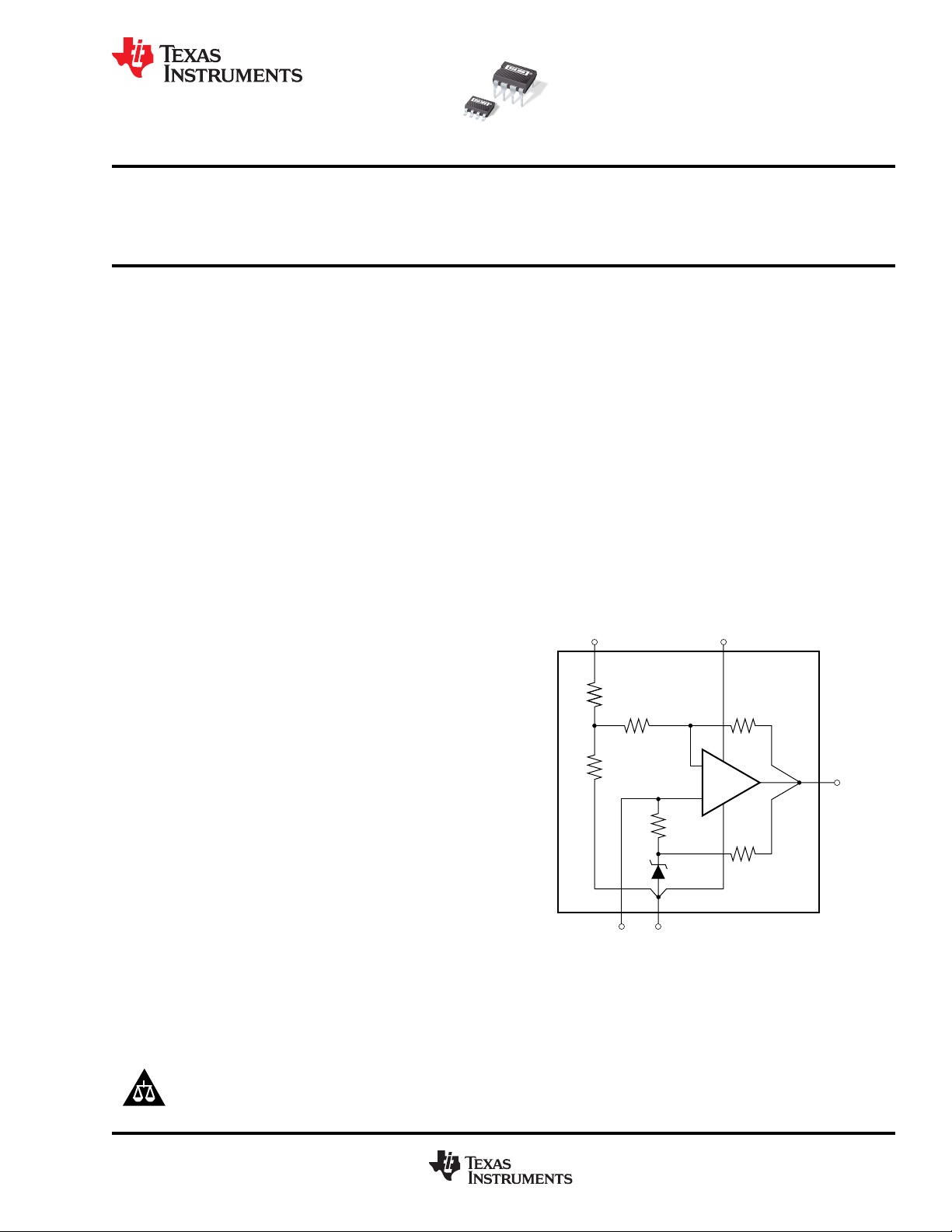 REF102
SBVS022B – SEPTEMBER 2000 – REVISED JUNE 2009
FEATURES
●
VERY LOW DRIFT: 2.5ppm/
°

C max
5ppm/1000hr typ
●
EXCELLENT LINE REGULATION:
1ppm/V max
●
EXCELLENT LOAD REGULATION:
10ppm/mA max
PP
typ, 0.1Hz to 10Hz
●
WIDE SUPPLY RANGE: 11.4VDC to 36VDC
●
LOW QUIESCENT CURRENT: 1.4mA max
●
PACKAGE OPTIONS: PLASTIC DIP, SO-8
PRODUCTION DATA information is current as of publication date.
Products conform to specifications per the terms of Texas Instruments
standard warranty. Production processing does not necessarily include
testing of all parameters.
Copyright © 2000-2009, Texas Instruments Incorporated
10V Precision
Voltage Reference
Please be aware that an important notice concerning availability, standard warranty, and use in critical applications of
Texas Instruments semiconductor products and disclaimers thereto appears at the end of this data sheet.
All trademarks are the property of their respective owners.
APPLICATIONS
●
PRECISION-CALIBRATED VOLTAGE
STANDARD
●
D/A AND A/D CONVERTER REFERENCE
●
PRECISION CURRENT REFERENCE
●
ACCURATE COMPARATOR THRESHOLD
REFERENCE
●
PC-BASED INSTRUMENTATION
DESCRIPTION
The REF102 is a precision 10V voltage reference. The drift
is laser-trimmed to 2.5ppm/
°
C max C-grade over the indus-
trial temperature range. The REF102 achieves its precision
without a heater. This results in low power, fast warm-up,
excellent stability, and low noise. The output voltage is
extremely insensitive to both line and load variations and can
be externally adjusted with minimal effect on drift and
stability. Single-supply operation from 11.4V to 36V and
excellent overall specifications make the REF102 an ideal
choice for demanding instrumentation and system reference
applications.
–
+
A
R
2
R
3
R
4
R
6
R
1
R
5
1
DZ
1
Noise
Reduction
Common
V
OUT
V+
Trim
52
6
84
R
E
F
1
0
2
R
E
F
1
0
2
www.ti.com