重新加载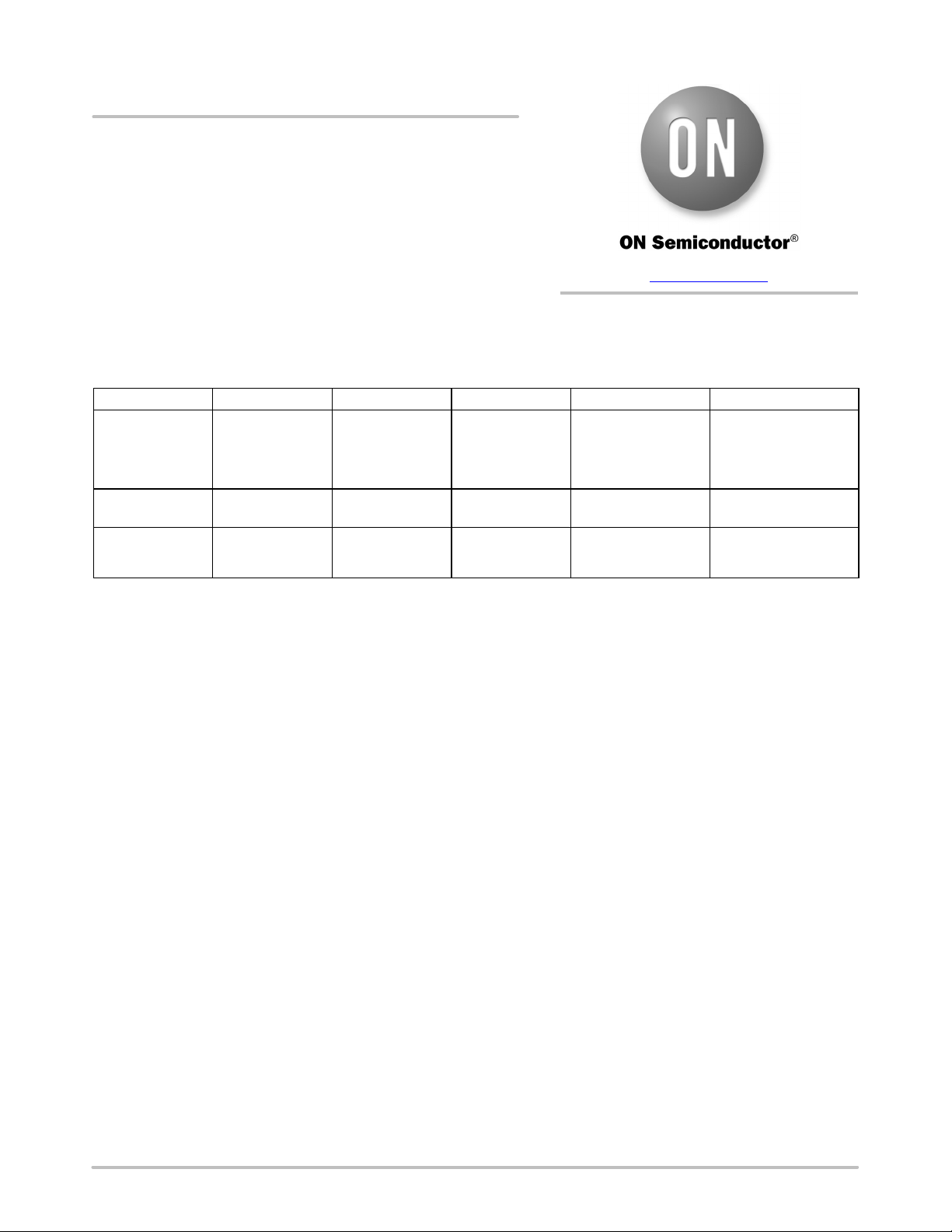 ©
Semiconductor Components Industries, LLC, 2016
1
Publication Order Number:
EVBUM2341/D
EVBUM2341/D
Implementing High Power
Notebook Adapter
Evaluation Board
User's Manual
High Power Notebook Adapter with
the NCP1399, NCP1602, NCP4305,
NCP4354 and NCP4810
Table 1. GENERAL PARAMETERS
Devices
Applications
Input Voltage

Output Power

Topology

Board Size
NCP1399
NCP1602
NCP4305
NCP4354
NCP4810
High Power
NB Adapter
85 – 260 V
AC
150
W
CRM PFC & LLC

142
×
67.5
×
19.5 mm
3
OUT
Operating
Temperature
19.5 V/7.7 A
(9 A Curr. Limit)
< 150 mV
Load Steps
Above 91%
@ I
LOAD
> 2 A
Frame
Description
This evaluation board user's manual provides elementary
information about a high efficiency, low no-load power consumption
reference design that is targeting power laptop adapter or similar type
of equipment that accepts 19.5
V
DC
on the input.
The power supply implements PFC front stage to assure unity power
factor and low THD, current mode LLC power stage to enhance
transient response and secondary side synchronous rectification to
maximize efficiency. This design focuses mainly on the NCP1399
current mode LLC controller description – please refer to NCP1602
and NCP4305 material to gain more information about these devices.
The NCP1399 is a current mode LLC controller which means that
the operating frequency of an LLC converter is not controlled via
voltage (or current) controlled oscillator but is directly derived from
the resonant capacitor voltage signal and actual feedback level. This
control technique brings several benefits compare to traditional
voltage mode controllers like improved line and load transient
response and inherent out of zero voltage switching protection. The
LLC controller also features built-in high voltage startup and PFC
operation control pins that ease implementation of a power supply
with PFC front stage and no standby power supply on board.
The enhanced light lad operation of the LLC controller allows
SMPS design to pass the latest no-load and light load consumption
limits and still keeping output regulated with excellent transient
response from no-load to full-load steps.
www.onsemi.com
EVAL BOARD USER'S MANUAL
Key Features
•
Wide Input Voltage Range
•
Small Form Factor/High Power Density
•
Low No-load Power Consumption
•
X2 Capacitor Discharge Function
•
Near Unity Power Factor
•
Low Mains Operation Protection
•
Secondary Short Circuit Protected
•
Regulated Output Under any Conditions
•
Excellent Load and Line Transient
Response
•
Capability to Implement Off-mode for
Extremely Low No-load Power
Consumption